Where Do I Take My Residential Trash?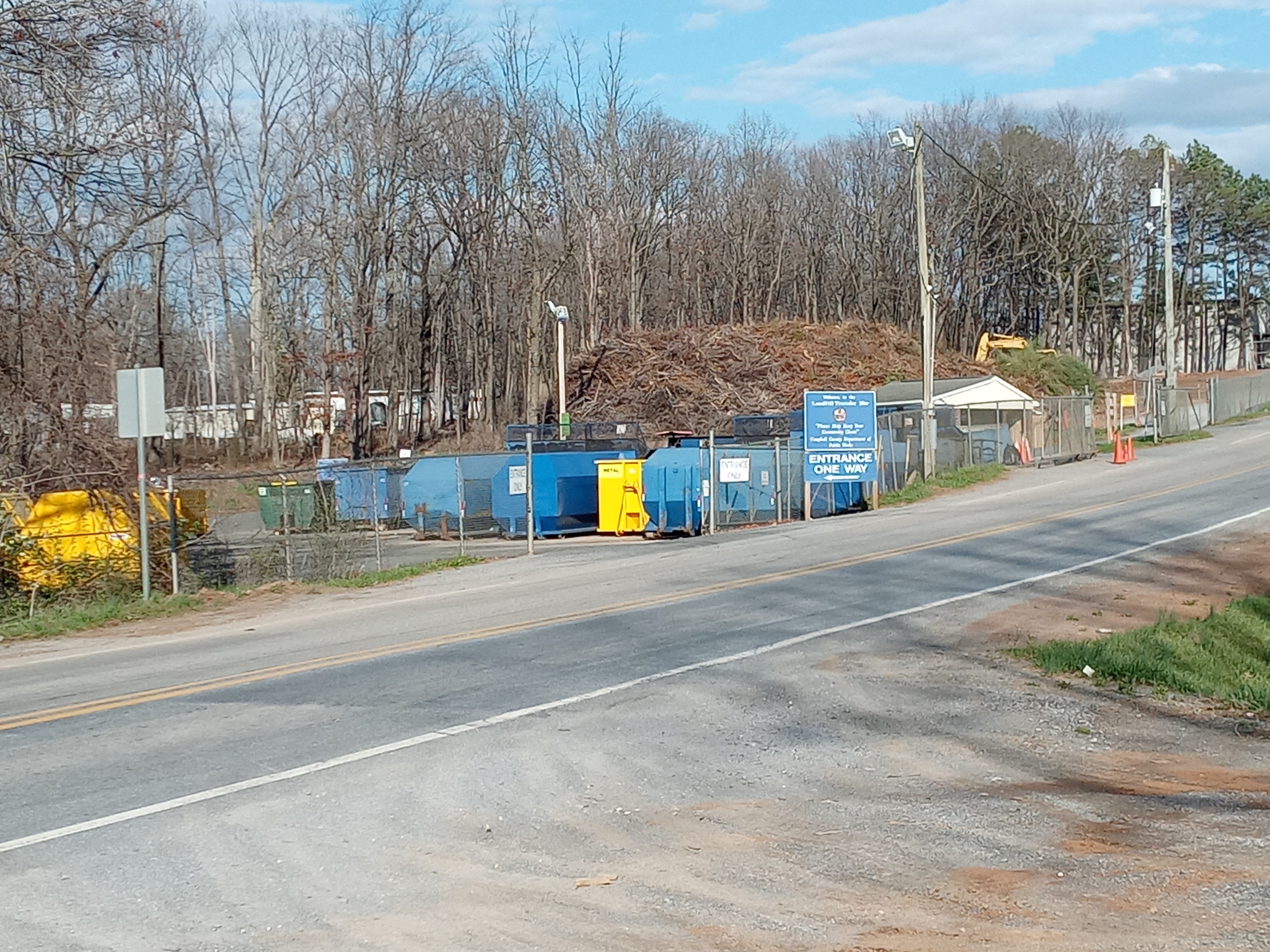 If you are a Campbell County resident, you may use the transfer site outside the Region 2000 Landfill front gates (above is a picture of the transfer site). Location and hours of operation
If you are a City of Lynchburg resident, you need to go through the main gate at Region 2000 Landfill (see first picture below) and proceed down the hill to cross over the scales. Be sure to weigh in and out at the scale house (see second picture below). City of Lynchburg residents may also dump at the Concord Turnpike Convenience Center at 2525 Concord Turnpike (Tuesday through Saturday, 8:30 am to 4:00 pm). Residential customers of Campbell County and the City of Lynchburg are allowed 500 pounds of trash a month for free. If a customer reaches 500 pounds of trash in a month, the charge is $40.25 per ton.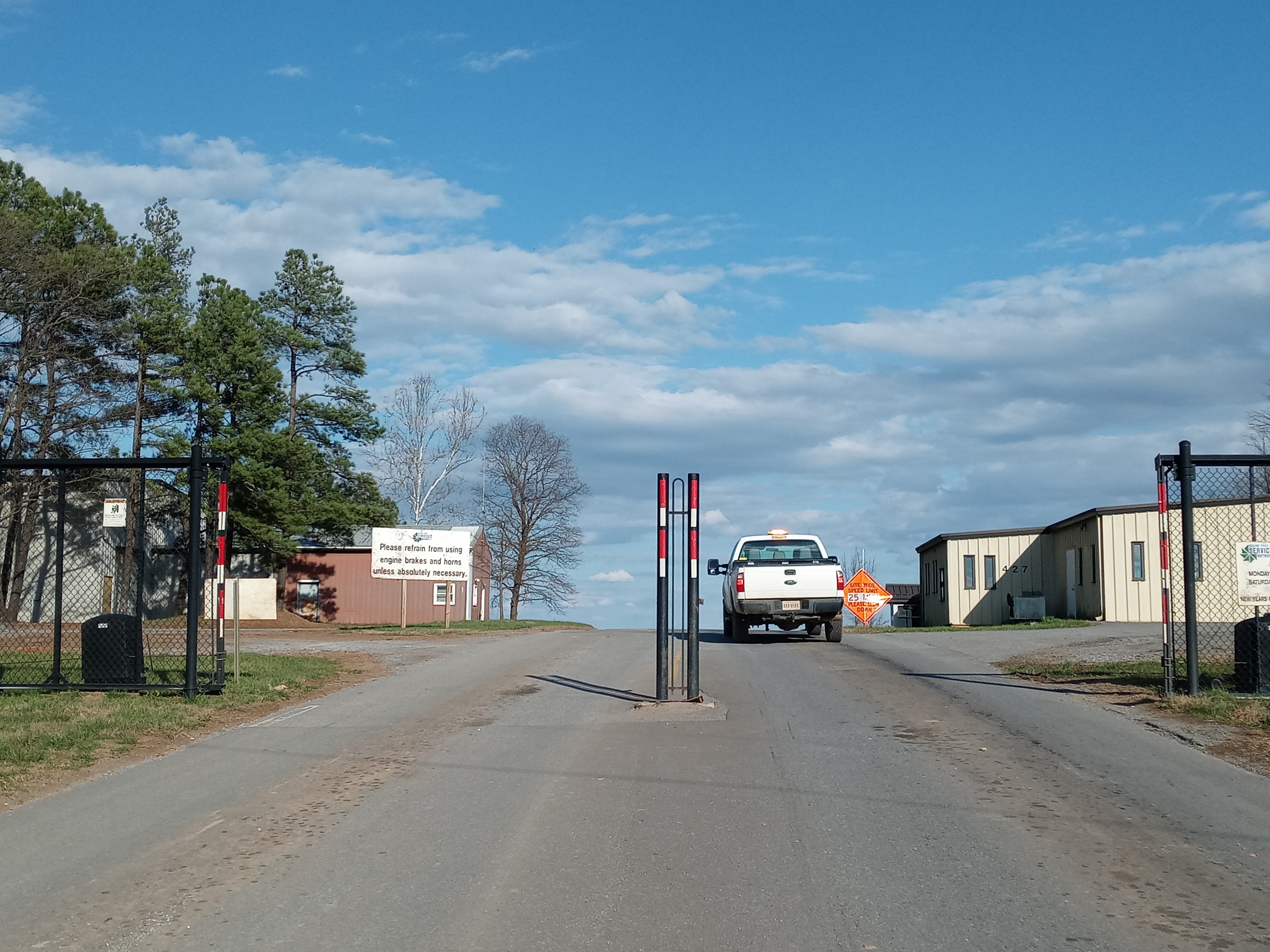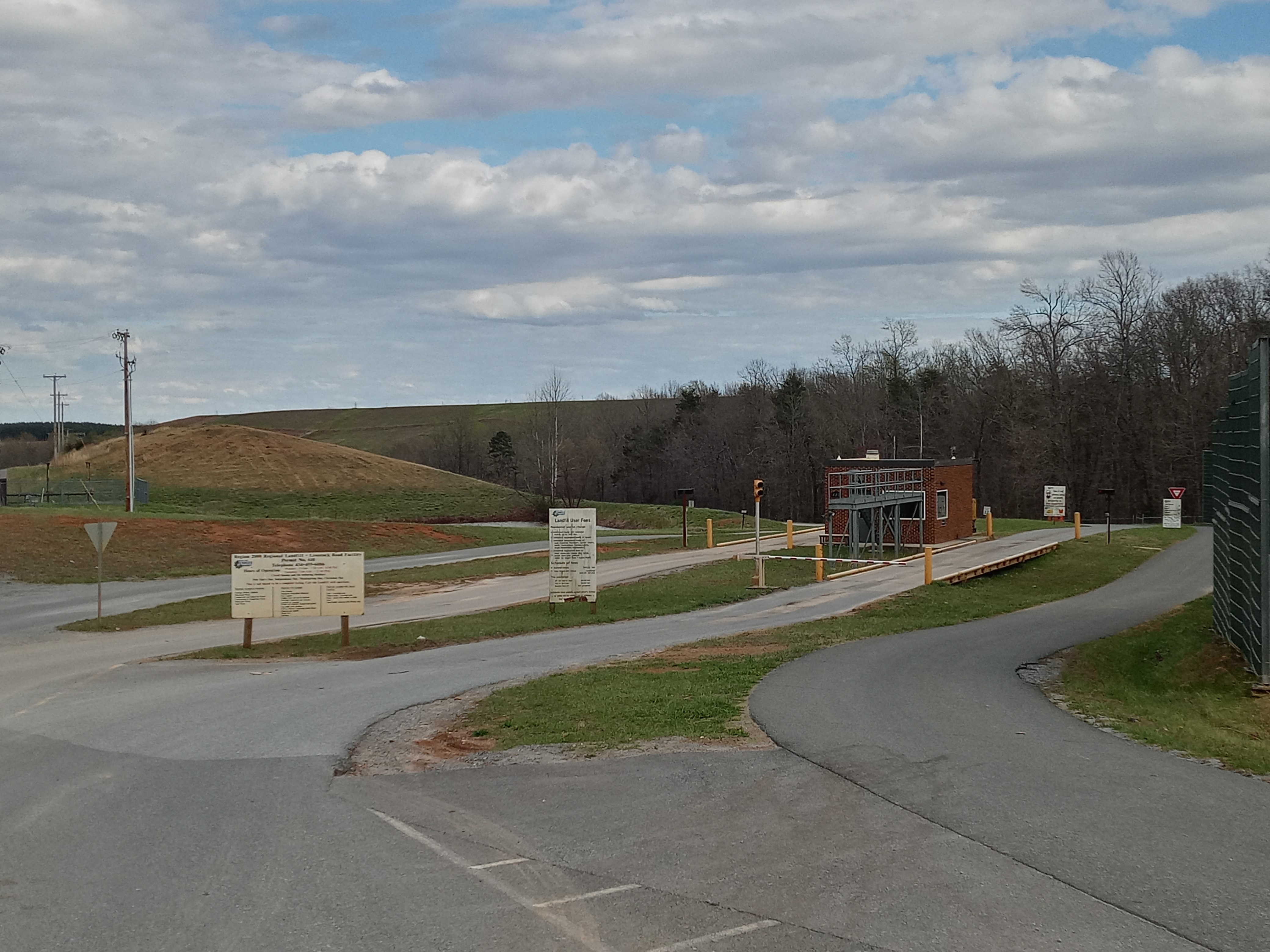 After you cross the scales, you will be directed by the scale house attendant where you should dump (follow the sign in first picture below). There are bins provided inside the landfill, as well as places for white goods and brush (see second picture below). Only customers with dump beds or dump trailers go up to the actual fill face. As a safety protocol, we try and keep customers in their vehicle (unless dumping their trash into bins) and not on the active fill face.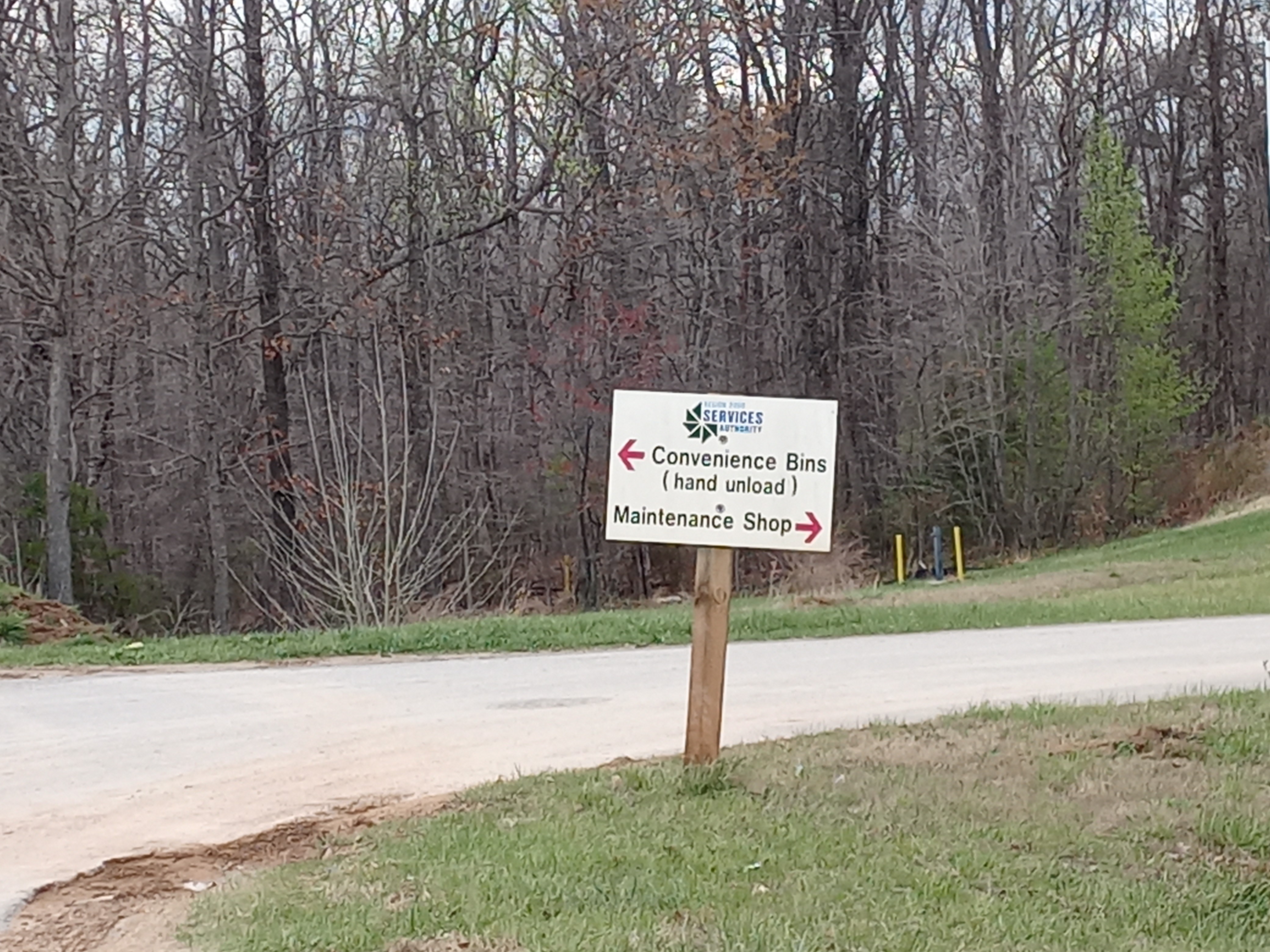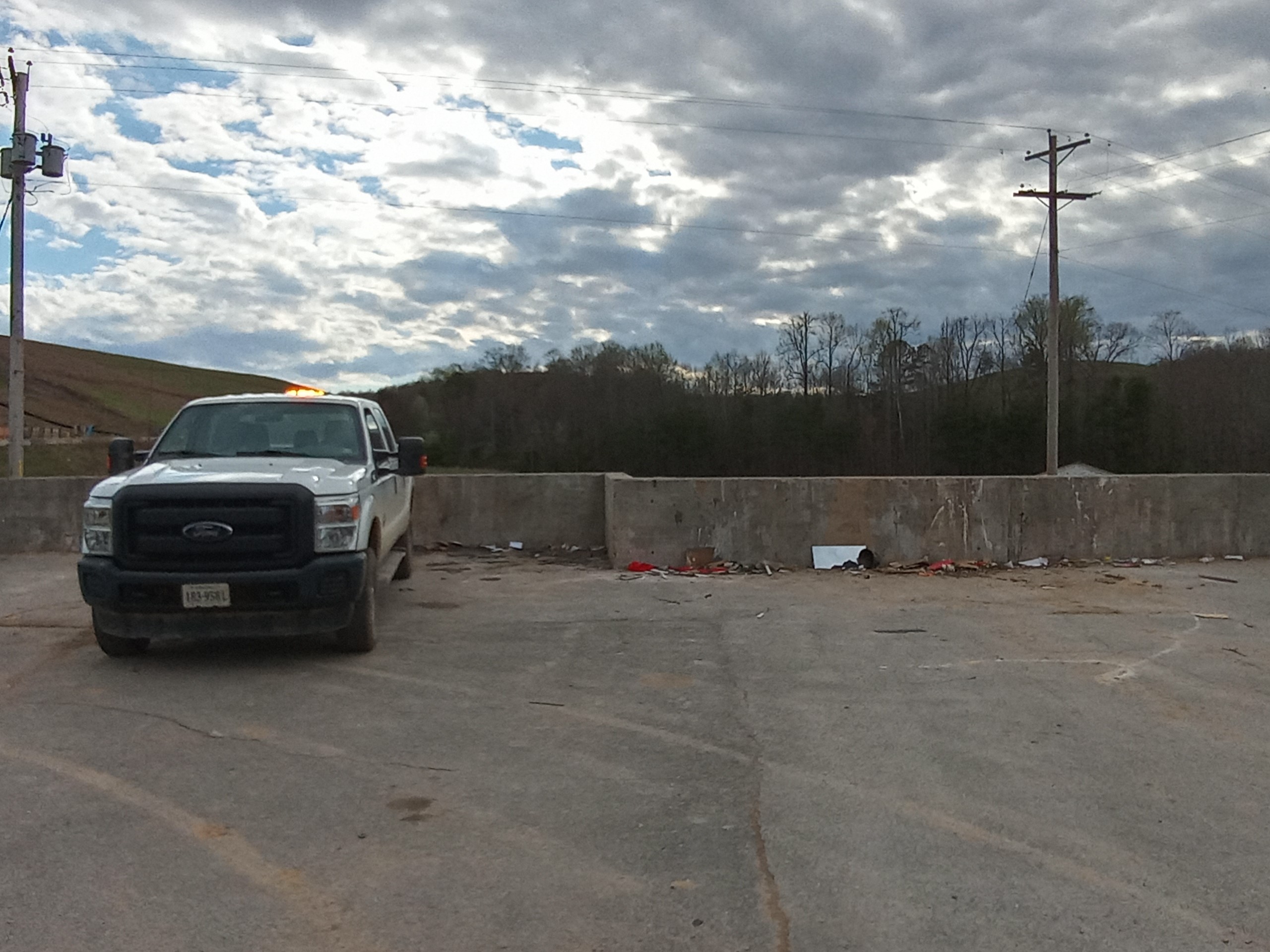 Please call 434-455-6086 if you have any questions. Thank you!